A Few Words About Who We Are
Recognizing wasteful inefficiencies in

traditional approaches to eDiscovery,

CodexTen was created to bring cost-saving,

innovative ways of handling eDiscovery while

increasing employee satisfaction.
Our experience with business strategy, law firm
management, and legal technology across hundreds
of clients uniquely qualifies us to see the challenges
inside law firms differently.
Client experience ranges from small boutique firms with less than 10 total staff, to large, multi-location, international firms approaching 300 total staff.
We have serviced the legal industry both inside law
firms and as external business partners.
Technology Pioneers
At CodexTen we're focused on removing the knowledge and technology barriers that prevent law firms from taking full advantage of Artificial Intelligence tools and being tied up with managing evidence and productions. For a fixed monthly cost per attorney (plus data storage) we'll manage all of a firm's eDiscovery and evidence-handling needs. In addition, we'll be able to generate business intelligence, efficiency models, and true case cost metrics to firms using our service.
Key benefits for Our Customers
Let's face it, we all struggle with heavy workloads. We get tired, our work quality is affected by our mood, our ability to maintain focus with repetition fades with each iteration. Likewise, artificial intelligence tools can be lacking in human skills like creativity, critical thinking, judgement. Fortunately, human and AI skills complement each other perfectly. At CodexTen, we're bridging the gap and leveraging AI and Machine Learning tools so you can bring your firm and your clients better results; faster, safer, and more accurately.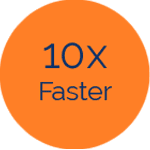 1GB of Data = 100,000 Pages
Technology has brought us amazing tools, but it has also consistently brought us more data. 99.9% of litigation cases involve Electronically Stored Information (ESI) and by necessity eDiscovery. Each Custodian brings an average of 5GB of data. With our AI tools and workflows we can help find the relevant information for your cases 10X faster than traditional search methods.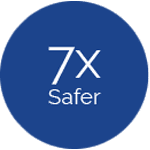 Human Intelligence with AI tools
In a study of 23,000 nuclear part defects, 82% are caused by human error. In medical accidents, 90% are caused by human error. In air traffic control systems, 90% of the problems are caused by... you guessed it, human error. When AI tools are leveraged properly, it has been proven that results from these same people are 7x more accurate.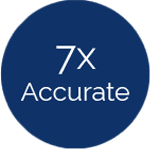 AI Analysis Brings Accuracy
With artificial intelligence analyzing every aspect of a case and its execution, the same benefits that apply to the reduction in errors can be applied to workflows and employee behaviors. Machine learning enables attorneys to teach our system what records are hot, responsive, privileged, or apply to a particular issue, so your tech can work with you for better results.